For OrobicaMix, success isn't a goal, but a consequence!
OrobicaMix, based in Fara Gera d'Adda (Bergamo) not far from Milan and in one of the most strategic areas in Europe, is a producer of semiprepared product for the Ho.Re.Ca. Market, working in the B2B channel. Thanks to its strong market-oriented connotation, OrobicaMix treasures the twenty-year experience of its founders that, during time, have developed and improved their knowledge in order to keep in line with new technologies and market demands. Because its recent foundation, OrobicaMix can rely on the most new and technological tools and equipments, in an enviroment that respects all the sanitary requests and the precepts of good management, included in the HACCP regulation. The Company creed lies in the quality continuous improvement and in the evolution of the offered services, in order to confirm itself as a realiable partner, supporting the client in their own process of growth and innovation.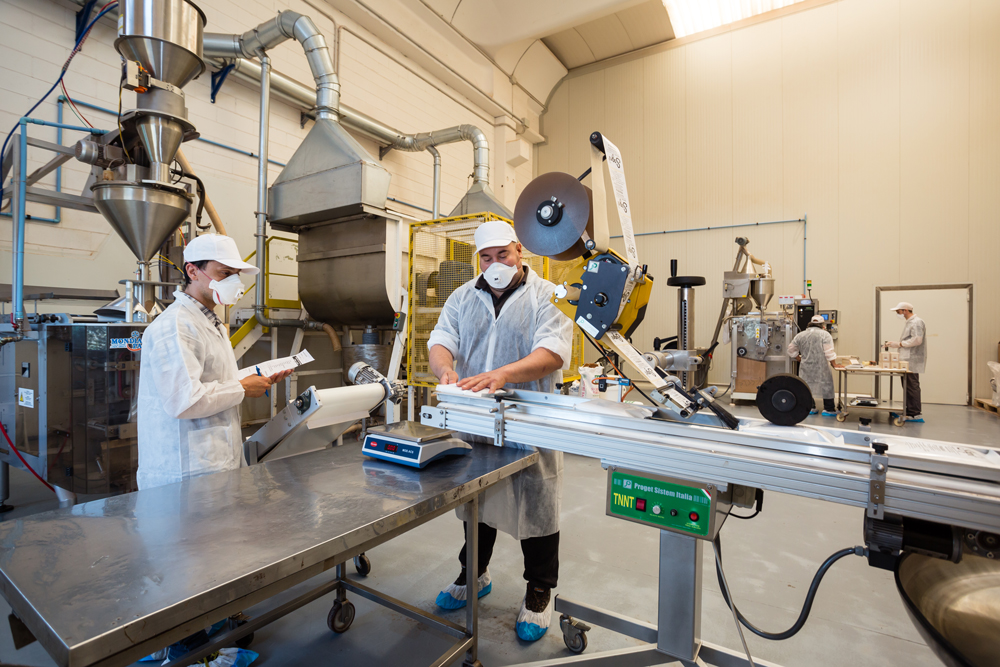 Quality control
First of all, a good recipe borns from the selection and quality of its raw materials. OrobicaMix chooses only the most reliable suppliers that grant a high security and quality standard, so that we guarantee to our clients the maximum serenity during consumption. Transparency is our first silver bullet, declaring possible allergens on every label.
Research and Development
OrobicaMix aims to totally satisfy its clients, with a strong commitment in tailor-made recipes depending on each request. Flavours, size and structure are not a problem for us, since our R&D Department is at complete disposal. It's in our internal laboratories that we test the products, study new recipes and review the pre-existing ones.

Spain

Portugal

Switzerland

Germany
Slovenia
Romania
Croatia
Albania
Greece
Sweden
Australia
Japan
Holland
Poland
Ukraine
Hungary
Orobicamix has a strong international vocation; this is shown by its widespread presence on the European area. The recognised quality of our products and its Made in Italy feature, that has always been appreciated all over the world, let us even cross the Japan border since 2009. The awareness of living in a global reality makes OrobicaMix not to stop within its local market, but challenges us to search for new business solutions and new international partners and distributors.